To remove the main speedo dials, follow these step by step photos

This is useful if you need to change any of the bulbs on the speedo dials.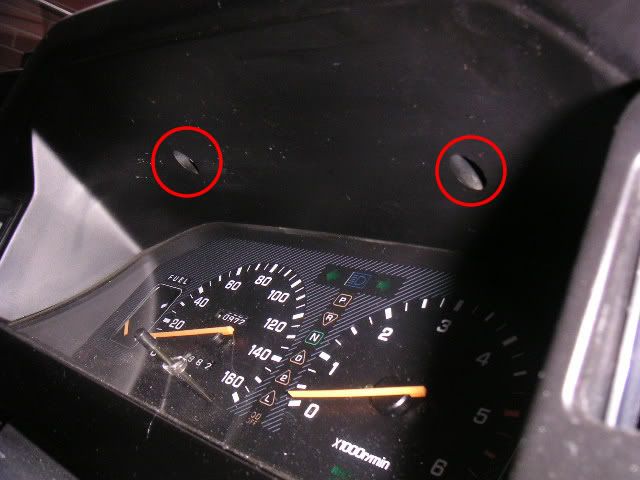 Undo the
two crosshead screws
with a short (stubby) screwdriver.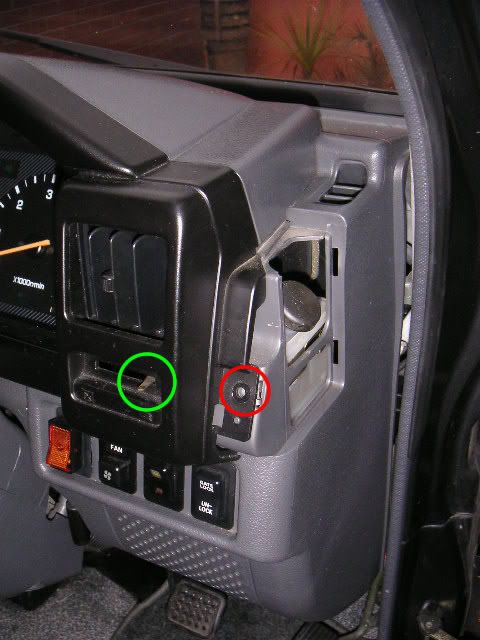 Remove the brake reservoir cover on the end of the dashboard and undo the
screw
inside. Also remove the 'knob' on the end of the
vent lever
.
Using a thin flat blade screwdriver,
lever out
the Hazard Light/Rear Wiper switch panel. Remove the two switches from the wiring loom then remove the
screw
hidden beind. You can now remove the dashboard surround.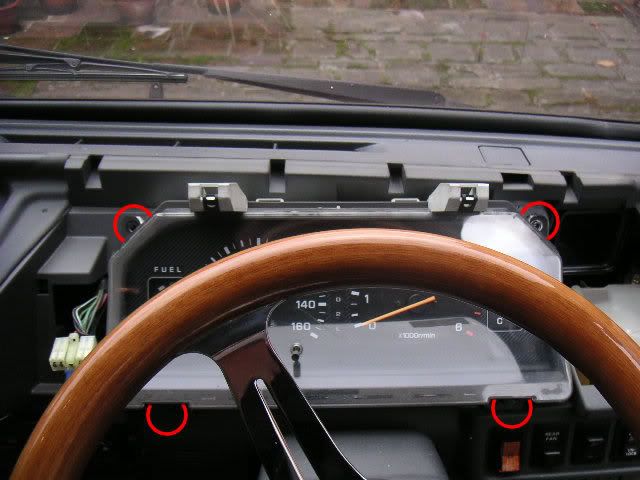 Undo the
four screws
on the instrument binnacle and pull the binnacle forward carefully.
From behind the binnacle (space is limited!), you'll see
four wiring connectors
and the
speedo cable
. Carefully unplug the connectors and unclip the speedo cable. The binacle is now free and can be removed for changing the bulbs.
Simply pull the whole speedo assembly up and over the steering wheel and there you have it.....(you may have to put the steering wheel on the lowest height setting for this)
Refitting is the reverse of the above - just be careful when putting the plugs back on!

If you have any further questions, don't hesitate to ask! :D
Regards,
Bruce.